0
0
0
Poetry and Art along the Connecticut River combines a wonderful variety of visual and written art in a lovely little book.  Paintings from local artists were selected and poems written about them by The Connecticut River Poets.  The book itself is printed on fine papers with careful attention to every detail.  6″ x 9″, 46 pages. Published by Perennial Designs.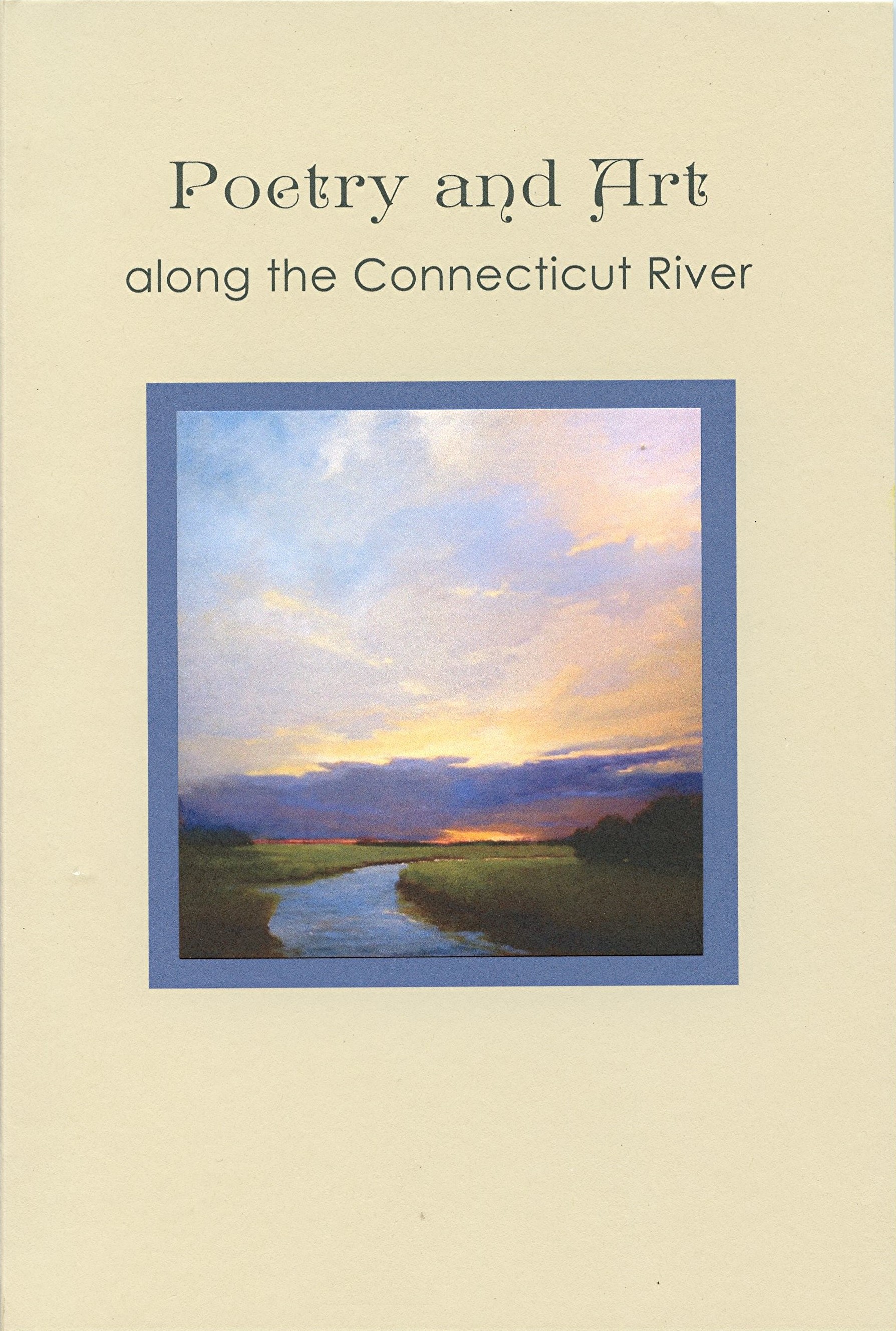 Poets
Patricia Barone • Barbara Batt • Jane D'Arista • Margaret Gibson • Mary Guitar • Gwen Gunn
Nancy Meneely • Marilyn Nelson • Patricia Horn O'Brien • Sharon Olson • Lana Orphanides
Lorraine Riess • Kate Rushin • Edwina Trentham • Mary Buell Volk
Artists
Helen Cantrell • Ashby Carlisle • Catherine Christiano • Angie Falstrom • Judy Friday
Laurel B. Friedmann • Sandy Garvin • Gray Jacobik • Ralph Levesque • Jodi Muench
Kim Muller-Thym • Judy Perry • Deborah Quinn-Munson • Hillary Seltzer • Lori Warner
Order yours by clicking this link 
or purchase at these establishments
Florence Griswold Museum Gift Shop, Old Lyme • Lori Warner Gallery, Chester
judy friday gallery, Old Lyme • Sandy Garvin Gallery, Old Lyme
0
0
0
A word about my Falstrom gauge. As I visit Briar Press I often read how new enthusiasts have difficulty adjusting their presses. The two main issues are proper inking, and even impression. I decided to try to do something about it. One gauge already existed which is for measuring proper roller height. It is nicknamed the lollypop because of its shape. I couldn't find any gauge to help adjust the evenness of the platen. My new dual gauge addresses both of these issues. On one end is a white lollypop which is used to set roller height for proper inking. It is very easy to use and the ink stripe you create is very easy to see against the white color. In addition however, I have added two black platen height gauges that can be adjusted to fit any size platen press up to 8″x12″ or there abouts. These black pieces are adjusted with the thumbscrew to be in a top and bottom corner of your platen. You can also adjust them to be in diagonal corners. You simply loosen the lock nuts on the platen and turn the screw in until you get one side of the platen evenly adjusted against the two black cylinders. Repeat this on the other side, then recheck the first side. You do this without ink, chase, or packing on the press. The cylinders are sized so that after adjustment, and you add a normal packing to the press you are very close to proper and even impression. It is especially helpful if you want to disassemble your press for cleaning or painting and need to get it back into specs, or you suspect your press is out of adjustment and exhibiting uneven impression. It is made of brass and delrin so there is nothing to rust or corrode.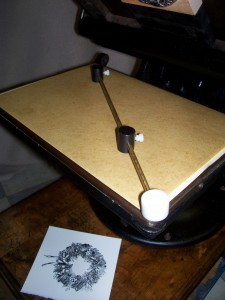 Purchase your own click here.
1
0
0
This is a beautiful fully restored Golding Official No. 3 (5 x 8) tabletop press. Don't be fooled by chase size alone. This press is so well engineered, that it can outperform a 6 x 10 Kelsey. It is mounted to a period stand that works very well for operating the press. It is a perfect press for the beginner or as a second press for the seasoned professional. Easily can be carried to any room in your house or apartment. The press has new rollers and trucks and prints as it did when new. I will not ship presses. It is too risky as shippers are not concerned as to what is inside even the best packaging. You must come to my shop in the rural town of Lyme, CT. It has easy access off route 95. You will get a printing lesson on the press and have everything explained to your full satisfaction. My custom Falstrom gauge is included with every press purchase. The Falstrom gauge helps you adjust your press for proper inking and impression. This press is sold and living in Delaware Contact me at john.falstrom@att.net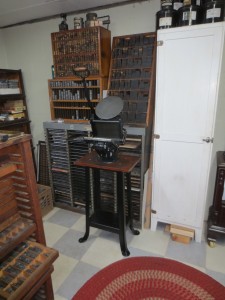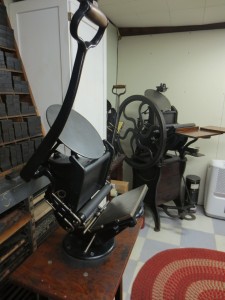 1
0
0
This is a extremely rare opportunity. It is not likely that you will see one like this again. This is a fully restored Golding Pearl No. 1 (5 x 8) with the shipping crate it came in being used as the base. This beautiful option was available from Golding but is seldom seen. The famous Golding Pearls are some of the most sought after presses available today. Ordinary examples are getting increasingly difficult to find. Examples this unusual in this condition few and far between. The press will be perfectly adjusted and come with my Falstrom gauge and an introductory lesson on the press. It will also have new trucks and rollers which are not on the press as yet. Shipping is not available. You must come to my shop for pickup in rural Lyme, CT. I am 10 minutes from Route 95. A 10% deposit is required with the balance due on pickup. This press is sold.
I have other Golding presses available if this is not your preference. Contact me: john.falstrom@att.net
Golding Pearl No. 8 floor press (5 x 8): $2395.00 Golding Official No. 3 tabletop (5 x 8): Sold
See ad below
Click here to go to the page to pay deposit. Scroll down to end of pictures and add to cart.
0
0
0
I had a very interesting adventure recently. I went to the old Golding manufacturing building in Franklin, Massachusetts located about an hour and 45 minutes from my home. This was the location they moved to from the Fort Hill section of Boston to gain more space in 1906. The building was the former Snow, Bassett Co. Straw Goods plant. It was an easy drive via route 6 through Rhode Island from my home in Lyme, CT. Driving on route 6 which is a really old road lined in some spots with failed or failing businesses got me in the right frame of mind for what I would find at my destination. As I pulled into the factory parking lot and looked at the large wood building in front of me, I could just imagine what it must have been like in Golding's day. The massive smoke stack sending heavy smoke into the air from the casting process going on inside, to the hustle and bustle of loading the heavy presses at the loading docks. What a difference 100 years make. All was quiet this day. There were only a few cars in the parking lot, and as I walked inside I saw no people let alone a receptionist near the entry. I started walking up the stairs to see if I could find someone to talk to and could really feel the ghosts of the former businesses that occupied the building. The ceilings were tall and the creaking wood stairs were wide and lined with wainscoting that had been painted white too many times. I went up to the second floor but found no one, so I went up another floor. Still no one. One more floor and I saw someone behind a closed door that appeared to be a renter. He paid no attention to me so rather than disturb him, I decided to go back downstairs and try a different approach. Once on the first floor again, I heard voices and found a hall that lead into what I would say was the manufacturing area. I say this because it was a large, high ceiling industrial looking area that was dark, wet, and dirty. There I found two electricians working and asked where Kensol-Franklin was located. Kensol was the current building owner I was looking for. They make hot stamping presses used for applying foil to plastic items. I was directed up a back stair which one flight up opened into a nicer work area that was loaded with metal working machines. Out from a nearby office area came Paul, the gentlemen I had contacted. We exchanged pleasantries and then he lead me to a massive work bench to show me what we had talked about on the phone. It was a Golding Official No. 6 tabletop press in really nice condition. All of its parts were present, and it was on it's original wooden board. Then, after I had admired it for a few minutes he ushered me across the room to another area and there on a dolly was another identical press. They are impressive tabletops with a chase size of 8-1/4 x 12-1/2 which is larger than the first Jobber in the line. Surprisingly, they are not the largest Golding made, but, I personally have never seen the largest model an Official No. 7 (10 x 15). Paul told me that their business had slowed to the point that they had sold the building and were in the process of cleaning out when these two presses were rediscovered. He then brought me into his office and showed me two printing plates.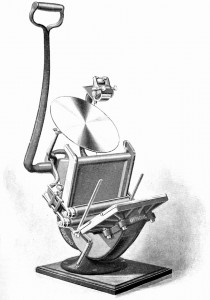 The first one was a copper on wood halftone of an Official press. It was an image I had seen before and matches the image used in the 1908 Golding catalog and maybe some other years as well. The second one was an 11 pt brass plate of a Barnhart Brothers and Spindler ad for Golding equipment. It looked familiar as well, but, I am not sure where I may have seen it prior. It may have been in a copy of Inland Printer or an old printing machinery book which I read often. It does have a date on it of May 1st 1917. He also showed me some Golding cast iron case pulls that he had removed from a cabinet before it was discarded. After a little back and forth, we agreed on a price for the two presses, two plates, and 20 pulls. What a strange feeling. On July 24th 2013 I became the last customer to purchase a Golding press from the Golding factory. Yes, I did it almost 100 years after Golding ceased to exist, but, these two presses were manufactured in the same building, paid for in the same building, and loaded at the same loading docks as used by Golding and his employees when they were in business. In all likelihood, these two presses never left the premises. I further believe that at least one of them was being used as it was found complete with dried up rollers, packing, and tympan still on the press according to Paul. I cannot be sure which press company may have used it however. There were several that occupied the building after Golding. ATF purchased Golding in 1918 and continued to make the presses for about nine more years. Thomson National Company made the famous Colts Armory press there after that. And Kensol was part of the group that later owned Thomson. The plates were definitely from the Golding era, the presses more likely from the ATF time period. Neither press has the recurrent serial number faithfully applied by Golding on the top of the bed. That suggests to me they might have been ATF produced presses. As a Golding enthusiast, this was a pretty special day and I feel very fortunate to have had the experienced. Contact: john.falstrom@att.net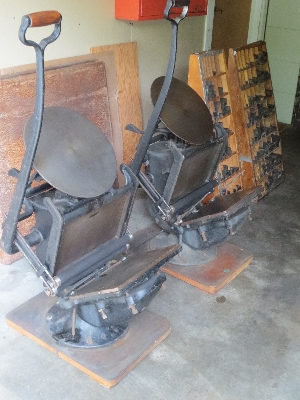 0
0
0
Not too long ago I had the good fortune of purchasing a Pearl tabletop in Vermont.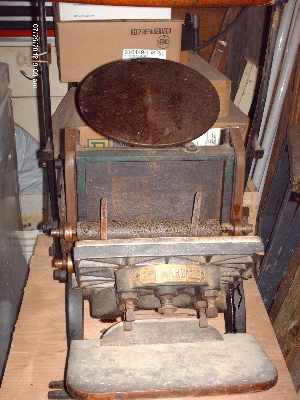 When I first saw it in a picture seen at right, I thought I was looking at a Pearl No. 3 in tabletop form which was really exciting as they are few and far between. The first thing that surprised me when I first saw the press in person was the feed table. When looking at the picture I thought that the feed board was just sitting in front of the press and not attached. It actually is attached to the press with the original brackets, but, in a position I was not expecting down below the platen. I have not seen any other Golding tabletop with a feed board, let alone one that is mounted in this unusual position. The second surprise was even bigger. After my wife and I drove to Vermont and picked it up, it began to nag at me that the press seemed too small. I went out to the parking lot where the car was parked for the night to actually measure the chase and my suspicion was confirmed as the chase measured 6 x 9 rather than 7 x 11. It began to sink in that without knowing it initially, I had just purchased a Pearl No. 2, and to my knowledge, this was the only known example of that model. It was pretty exciting to say the least. I have since restored it and it is now my most favored press. Within just a couple of months, a good friend, (Tim Dunn of Moonstruck Press) sent me a picture of a press he picked up when he purchased a letterpress shop. It was another Pearl No. 2! Then a couple of weeks later, another friend alerted me to a press on auction that was yet another Pearl No. 2. Well…I was successful in that auction and drove 16 hours to retrieve what is now the third Pearl No. 2 that has surfaced. This third one, and Tim's second one were in need of some love. Tim and I collaborated on our Potter restorations in the past and now here we were again both restoring the same press. This model was never available in treadle form like the No. 1 and No. 3. It just came as a tabletop as seen in the photos. It apparently never became as popular as it's smaller and larger sisters. I don't know why because it is a wonderful size and working press. We figure the manufacturing date to be around 1875. It can't be too much earlier or later because of the design and known history of the Pearl press. As Steve O. Saxe wrote in his "A brief history of Golding & Co." this is most likely the second hand press that George T Dunlap purchased in 1884. He wrote that this was his favorite and the best press he ever owned. This is the same Dunlap of the famed publishing firm Grosset and Dunlap. The following is a pictorial of the third presses restoration process. The only thing left to do and not shown on the finished press as of this writing is to get the feed board brackets and feed board done. I am having new brackets cast for both this press and Tim's using a bracket from the first press that still had them intact. An interesting note about the rails on this model is that they are greater than .918 high. It requires careful measurements to determine the roller diameter which needs to be greater than the truck diameter. If you make the rollers the same size as the trucks on this press, they would not ink the form. The metal repairs were done by a local machinist. He is available to do work if you have a press that is need of repair. I recommend him highly. Contact me at john.falstrom@att.net for his contact information.
0
0
0
I have just acquired a nice 6 x 9 tabletop press that is ready for restoration and subsequent sale. If you are not familiar with the Golding Official line, they are of the highest quality presses available and the 6 x 9 is the most desirable size. This one is unique as it is from the last 100 presses produced by Golding in 1919. It will be carefully restored, adjusted and tested to print as intended when new. It will have new rollers and trucks made to original specifications. It will include the press, my custom Falstrom roller/platen adjusting gauge, an introductory lesson on the press that includes pulling some prints, care and maintenance, and all your questions answered. As with all my restorations, I do not ship. Shippers are too rough and breakage is likely. You must come to my shop in Lyme, CT. If interested please contact john.falstrom@att.net A deposit will be taken with the balance due on pick up. This press is sold.
0
0
0
For those of you looking to purchase a restored Golding letterpress from me do not be discouraged when none appear to be available here on my website. Most of my sales now occur by the person contacting me and asking me to find them a certain model press. I keep a press waiting list and contact the appropriate person when a press becomes available. Most of my press sales never show up anywhere online. A press is located, a price determined and mutually agreed upon, a deposit is taken, and the press is then restored for the buyer. All press sales require pickup at my shop in Lyme, CT. You get a tour of my shop, discussion of letterpress equipment, a lesson on your press that includes actually printing, my custom "Falstrom gauge" which helps adjust inking and impression, and ALL your questions answered. Then and only then, I load the press into your vehicle. If you are in the market for a high quality press, a Golding will not disappoint. Please contact me at: john.falstrom@att.net